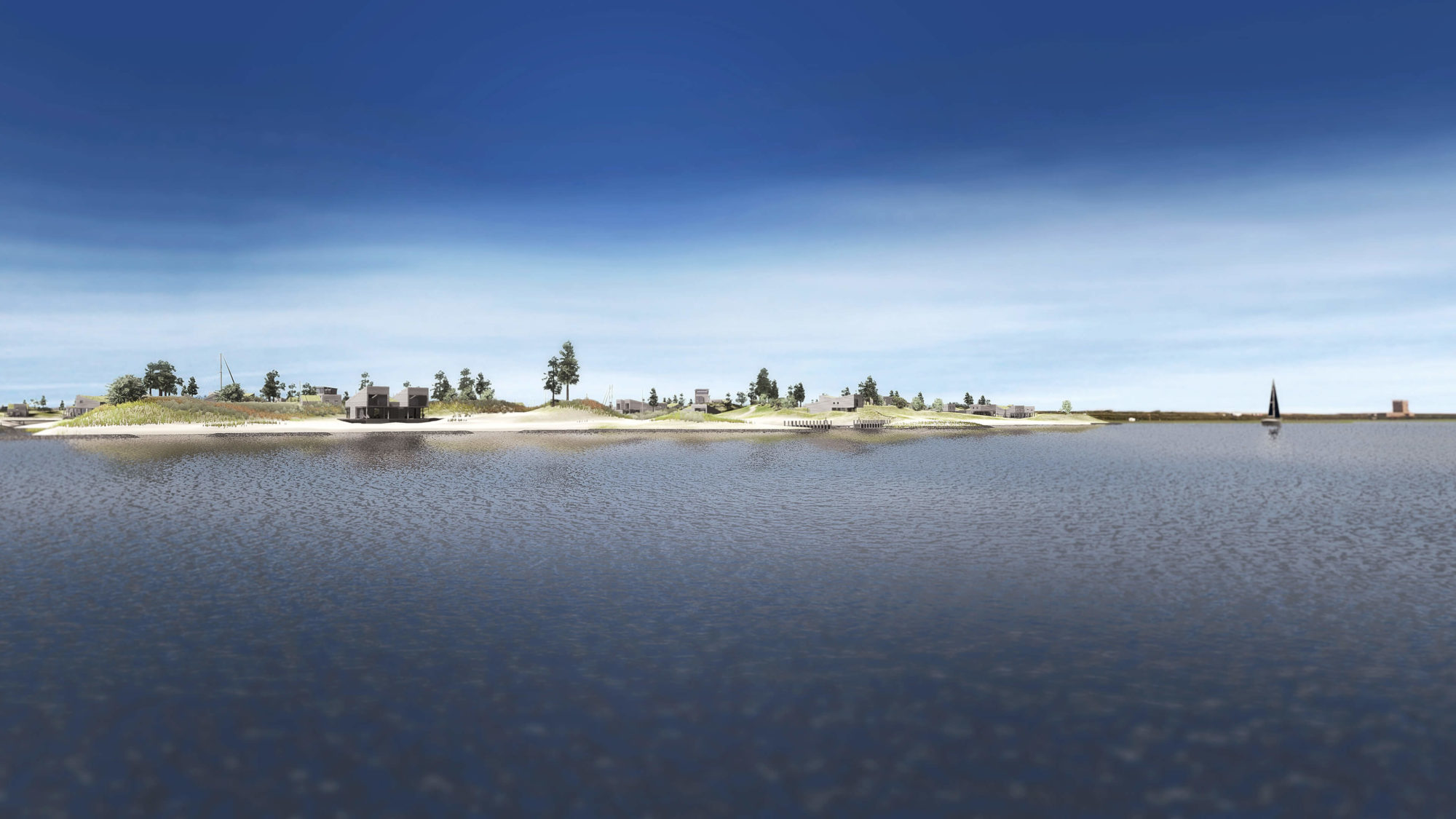 "
We've been making our country for the last 1,000 years

"
jan-paul bron
architect and owner of Zeelenberg Architectuur
When Lake Grevelingen (Grevelingenmeer) was created after completing the Brouwersdam in 1972, the idea was to offer not only tidal flood protection to the islands but also a range of water sports and recreation. This would secure the future of the local population on the
islands of 
Goeree-Overflakkee
 (South Holland) and 
Schouwen-Duiveland
 (Zeeland). 
Middelplaat Harbour, an old working port located in the lake's interior, was selected for a particularly innovative project.
When producing our designs for the Brouwers Island project, we resorted to what we Dutchmen and Zeelanders have been doing for the last ten centuries: making our own islands. The service harbour of Middelplaat will have thirteen small islands, giving us the foundation for genuine quality recreation. Shape-wise, these isles will connect to the lake's existing islands such as Hompelvoet and Veermansplaat.
The basis of this exciting reclamation project rests on the three pillars of our project philosophy: People, Planet and Prosperity. Visitors to this public area will be able to island hop and at the same time enjoy the freshly created nature – an area of nature that incorporates luxurious houses built using natural and sustainable material. Between and around the islands several water depths are being created, which will stimulate the bio-diversity of aquatic creatures and plants. The sheltered inner area will attract birds during rough weather. The revenues from ground leases will be used to maintain and improve the value of Lake Grevelingen. A new market segment of quality recreation will be opened up, that will lead to local employment without displacement.
location
Nederland, Brouwersdam

realization
–
client
Brouwerseiland B.V.
facilities
308 holiday homes, central facilities, harbour
You believe in your project; we believe in our project philosophy. For a dynamic combination: +31(0)187- 68 12 22