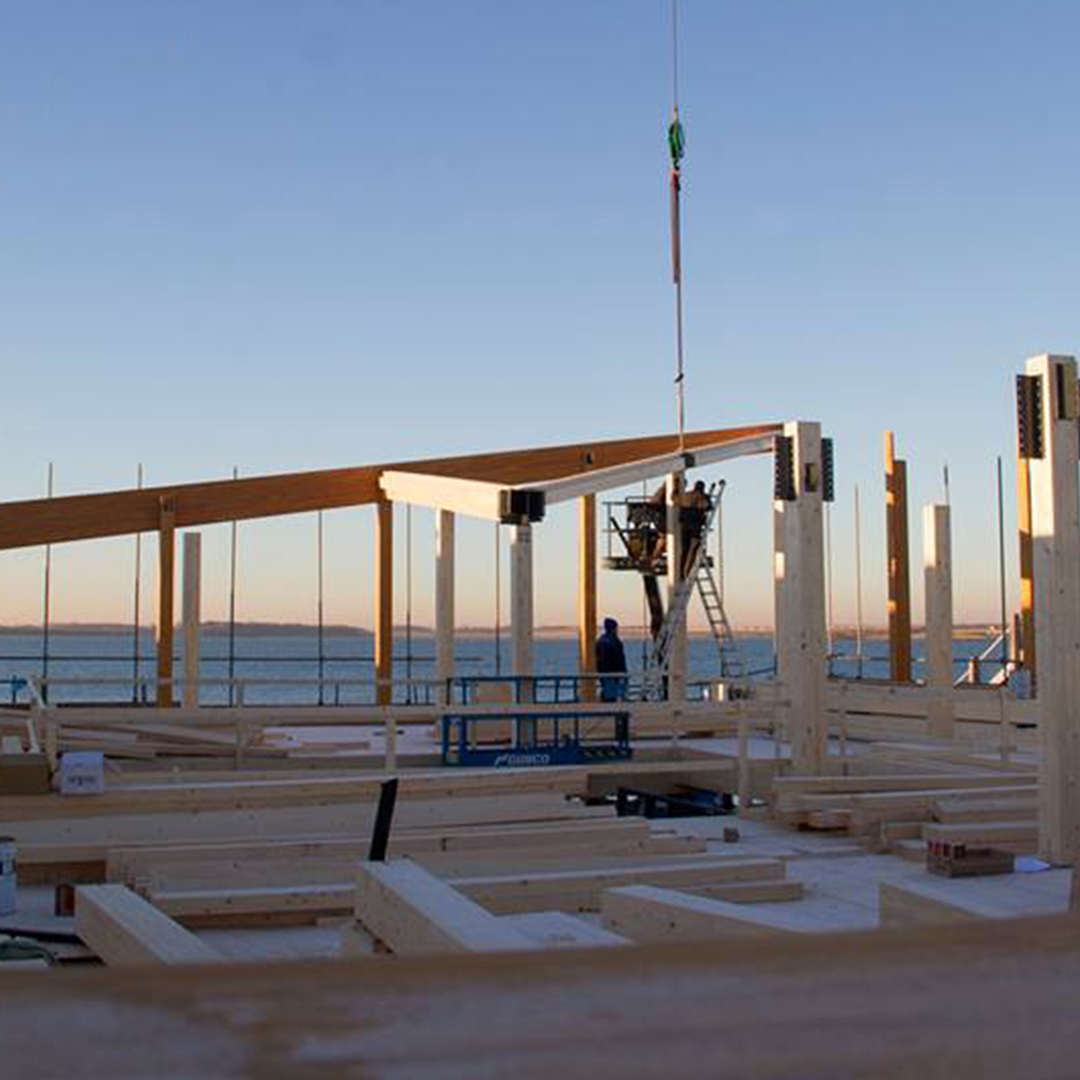 BewarenBewaren
Surfing centre development on the Brouwersdam in full swing
Owner Uwe and architect Machiel are enthusiastic and inspired when they talk about their plans.
reading time: 3 min
Jan-Paul Bron
January 27, 2017
news
Machiel: "Projects like these make me very happy. Here it's all about water and sailing boats, my greatest passion. What's wonderful about this design is that it must merge with the surroundings. Outdoors and indoors become one by using as much glass as possible." 
The pavilion has a double layer of wood, glass and concrete floors. The structure of the building is visible wherever possible to give a tough, basic and industrial character that reflects its environment of nature and water sports.
Uwe picks up the thread:"Water sports are tough. You fight with the elements of nature. You must pit yourself against the wind. Yet surfing is very accessible and it puts everyone on an equal footing. And that's the feel we wanted to bring into our new building, whether you're walking around in your wetsuit or three-piece suit."